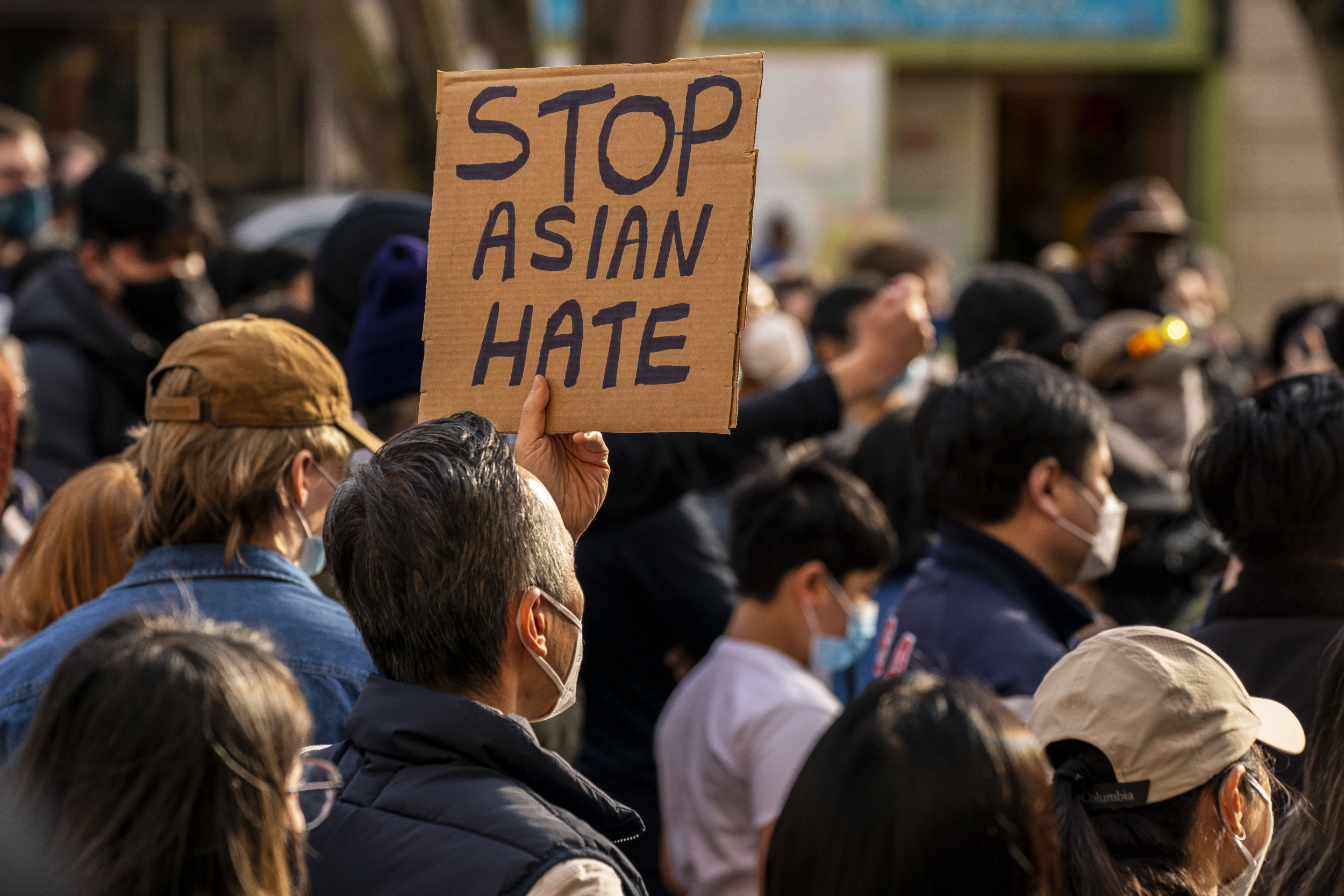 Calls are growing for the firing of a California official after he and his wife were accused of making racist comments towards Asian Americans in a viral video.
Video of the incident near Fashion Island in Newport Beach was initially posted on TikTok over the weekend, but later circulated widely on Twitter and Instagram.
Social media users soon identified the man in the video as Roger Miller, Coronado's director of recreation and golf services. His wife Sandra Miller, who was heard yelling "Go back to China!" in the video, was fired from her job at Linfield Christian School in Temecula this week.
And many are urging Coronado to follow suit and quickly terminate Roger Miller's employment.
Coronado's city manager, Tina Friend, said on Monday that the "person involved [in the video] has been placed on administrative leave" pending an investigation.
"Yesterday, the City of Coronado learned of a video circulating on social media featuring the actions of a City employee," Friend said in a statement posted on Facebook that didn't identify Roger Miller as the employee.
"The makers of the video alleged the City employee made a series of racist statements leading up to the filming of the video. We acted immediately, and the person involved has been placed on administrative leave pending an independent, full and fair investigation."
Friend said: "Our City's culture and values are core to who we are and that culture is based on professionalism, service and respect. We take matters such as this extremely seriously and the City has zero tolerance for all forms of discrimination."
Andrew Chou, the mayor pro tem of Diamond Bar, California, wrote in a comment that Roger Miller "needs to be held fully accountable."
"Words matter and words have consequences. Mr. Miller needs to be held fully accountable for his behavior. Your residents deserve nothing less," Chou wrote.
Many others agreed, with Aimee Huggins writing: "I don't understand how much investigation needs to be done. Obviously he is a liability."
Mike Pivovar wrote: "Not good enough. There is already enough evidence. He needs to be terminated from his position. Immediately."
Rhonda Grant-Cotter added: "Mr. Miller needs to be fired just like his wife was."
A caption on the TikTok post said: "This racist couple started calling us racial slurs out of nowhere and blamed Asians for starting COVID." It added that the couple "continued to say racist comments loudly for us to hear, so we confronted them."
"I love that we are not their country, right? I love that we are not communism. I love that very much," Sandra Miller is heard saying in the video.
"Are you saying those words towards us?" one of the people behind the camera is heard asking. "We're not even Chinese by the way," another person adds.
"Yeah maybe, could be," Roger Miller replies as the couple get into their car.
At that point, his wife adds: "America is a free country. Go back to China!" Both were seen giving the middle finger as they drove away.
Newsweek has contacted Tina Friend's office for further comment. Sandra and Roger Miller could not immediately be reached for comment.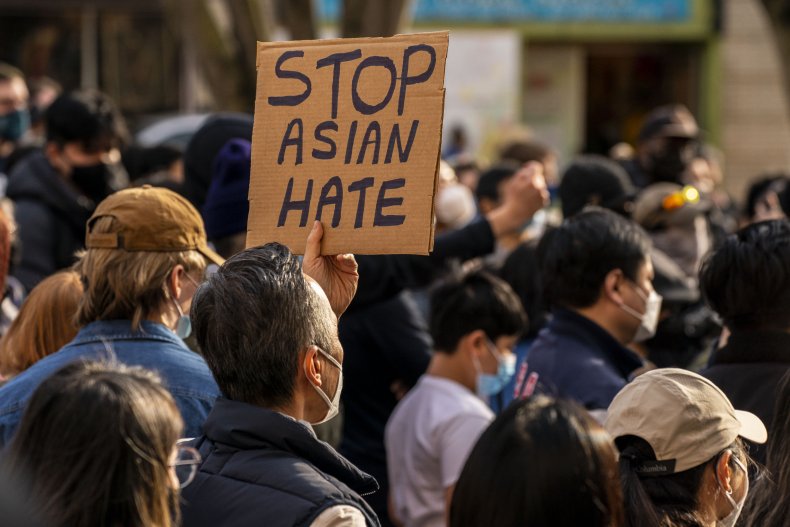 Demonstrators gather in the Chinatown-International District for a "We Are Not Silent" rally and march against anti-Asian hate and bias on March 13, 2021 in Seattle, Washington. Calls are growing for the firing of a California official after he and his wife were accused of making racist comments towards Asian Americans in a viral video. David Ryder/Getty Images