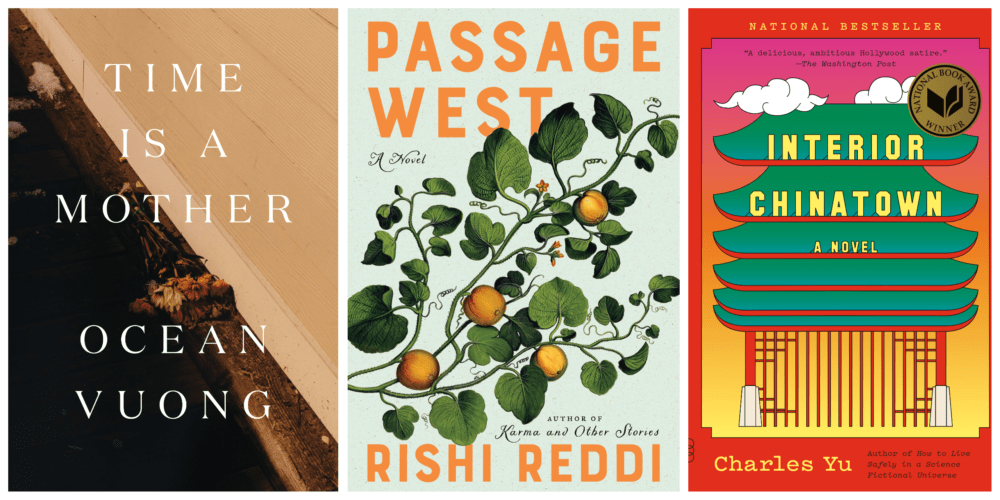 During undergrad, I did a directed study with a professor looking at resistance to racial oppression in the 20th century. My professor gave me riches of reading material, where I came across a 1930s newspaper article about Black and Japanese American solidarity in Mississippi County, Arkansas. The history was astonishing to me, and it gave my project shape. It was the first time that I had consciously engaged with the depth of Asian American history, and I could not believe I hadn't learned about this in school. I know I'm not alone in this.
In an essay about her debut novel, "Passage West," Rishi Reddi explains that Imperial Valley is a microcosm of the United States. Her book takes place here, a farming community in Southern California. "What happened in the Valley happened in the United States: the theft of land that had been under the care of Indigenous people, the settlement… the erasure of the history of the 'Others' who were also there…" says Reddi. This erasure, especially that of Asian Americans, is palpable in our country. Reddi says it best in her essay: even the term Asian is so general it hardly says more than "other." It's not amiss to say the centuries-long history of Asian Americans has been flattened, and in many cases, completely disregarded.
May is Asian American, Native Hawaiian and Pacific Islander Heritage Month, and I'll be observing it by engaging with the abundance of art and literature created by Asian Americans from across the diaspora. Let's do it together. Below, I've got recommendations for poetry from Ocean Vuong, Reddi's debut novel, and autofiction by Charles Yu. Plus, an investigation into what is owed to Hawaii, a guest essay about the migrant experience, and deep dive into some contemporary Asian American art.
By Rishi Reddi
California has a permanent place in American mythology. We think of pioneers heading to the last frontier, the gold rush and the shimmering coast. It's a story we learn and relearn from our youth on. Often excluded from the story we tell ourselves are the many migrants who did the difficult work of agricultural labor during a time of rapid growth. In "Passage West," Reddi tells the story of two Indian immigrants who work the fields in Imperial Valley, California. It's a gripping read about an overlooked time in history. The novel takes place in the early 20th century and explores xenophobic laws, the tension between self-motivation and social order, and friendship.
By Charles Yu
This national award-winning novel is crafted as a screenplay for a cop show that takes place in a restaurant called the Golden Palace. Author Charles Yu drops readers into the life of protagonist Willis Wu, an actor who is forced to play menial, stereotypical roles like Gerneric Asian Man, Disgraced Son and Silent Henchman. But he's striving to be cast as the prestigious Kung Fu Man. "Slowly, you climb the ladder. Generic Asian Man Number Three. Generic Asian Man Number Two. You practice the words you have to say." Purposefully on the nose, the book plays off of the boxes Hollywood puts Asians and Asian Americans in with a dark humor. It's an inventive, heartfelt read that illustrates the flattening of Asian American cultures in our country.
By Ocean Vuong
Ocean Vuong is the author of "On Earth We're Briefly Gorgeous," a book that won the Pulitzer, the Peabody and the National Book Award, among other accolades. "Time Is a Mother" is his most recent publication. The book is filled with stunning poems about grief, love, innocence and the loss of it. Vuong wrote it commemorating the life of his mother Rose after she lost her battle with breast cancer. One of my favorites in the collection is "Amazon History of a Former Nail Salon Worker," where items like nail buffers and files, wool socks, and "chemo-glam" cotton headscarves land like revelations.
Additional Reading:
"Beat, Our Migrant Hearts," a moving guest essay from "A Broad and Ample Road," Michelle Kuo and Albert Wu's newsletter about forms of history, politics and justice.
This sobering ProPublica investigation into the debt the U.S. owes to native Hawaiians.
Artsy's in-depth profiles of 16 Asian American artists on the rise.